Education is something that people often sometimes tend to give more importance than critical issue such as health, rights etc and for justified reasons of their own. After all, we are living in an era where anything can be achieved via means of learning and no one wants to lack behind.
But, in this rush and such a short time, students constantly require guidance and supervision, some more than others. School/Colleges fail to catch up with such students leaving it onto their parents and henceforth us tutors to do the needful.
For those of you living in or around Palos Heights, IL we have come up with this unique guide to clear your doubts regarding tutoring services and if you're making the right choice. Read onto it more.
How to Know When to Get a Tutor
Teachers herein Palos Heights, IL are touted as the ones who craft us as a human being and give us wings but with overpopulated systems, students often get overlooked. Chances are neither you are able to give time to your child nor he is able to meet up with the expectations of his/her supervisors.
Every student is equally worthy yet different in outcomes due to different interests and abilities. For keeping up with the rest and at times staying ahead, they might desperately need someone to be there for them academically yet fail to realize or tell. That's why some of these signs will tell you if your child needs a tutor to help him/her achieve better.
Having trouble understanding in a few subjects, unlike rest.
Parental supervision not enough either due to lack of time or higher education needs.
Becoming less confident with time, doubting themselves.
Unable to manage time and schedule.
Most of all, if his/her grades are low constantly.
Needless to mention, students with special needs such as those diagnosed with dyslexia, ADHD, visual comprehension issue etc also need the assistance of tutors experienced with such. You can find many such tutors in Palos Heights, IL. Continue reading to find out the services we offer.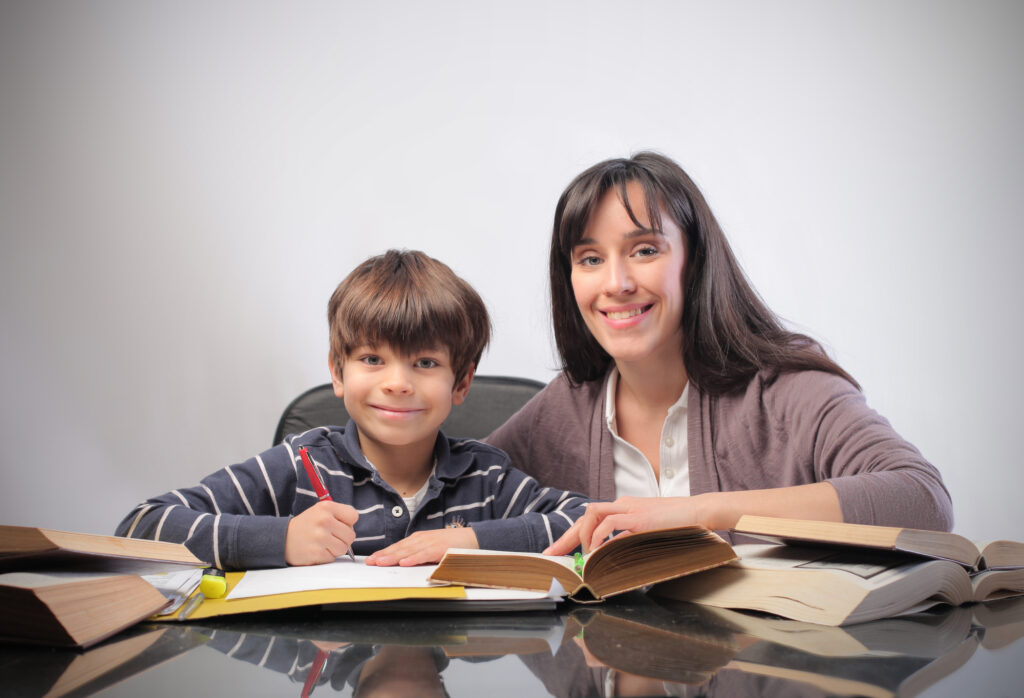 ---
Signs Your Child Needs a Tutor
Though sublime hints like above can tell you a lot about your child's need for tutoring, it isn't enough. These signs are noticeable in underperforming children in Palos Heights, IL. There are a couple of other things that your child can say to confirm his desperate yet unwanted need for tutoring.
Lying: As children start growing, it becomes harder to monitoring them or keeping them true to yourselves. Sometimes, students avoid doing homework or do it improperly. Either way, a tutor is a great way to keep them in check and analyze what they are doing wrong.
Blame game: Children often do this, blaming the system, tough paper, boring subject, inept teachers and so on. The list is endless. At times, it is the ignorance of student which can be rectified with the support of tutoring.
Excuses: Your child can start avoid studying for lack of interest or simply not understanding. He/She will give any excuse to avoid having to study. A personal tutor can help overcome this and pique student's interest in the subject.
Procrastination: Children are great thinkers and achievers. Keeping them focused on the task in hand can be a bit daunting. Their ability can be put in a direction towards achieving better results instead of just wasting away.
Schedule: Busy schedule is one of the major problems of today's generation. With so much to do they are unable to direct their efforts out of their own will. Managing their extracurricular activities, relaxation time etc can all be done with a bit of support.
Last but not least, Boredom often kills the interest of a high achiever student. What good is a mind which isn't constantly challenged? If your child is someone who performs well otherwise but fails to cope up in terms of grades then you need someone who will push your child to his/her limits academically. Our expert tutoring in Palos Heights, IL can help your child cope with it.
Services We Offer
We provide tutoring services in Palos Heights, IL for various subjects like math tutoring, science tutoring, reading tutoring, writing tutoring, Arabic tutoring for kindergarten, elementary, middle & high school along with preparation for exams such as ACT and SAT.
Each of our subject specialists follows a separate tutoring procedure pertaining to that subject including Math, Algebra, Physics, Chemistry, Biology, Reading, riting and more. Since each subject is different in structure and its coursework, a different approach to each is best suited for the interests of students.
Apart from the usual school coursework, we also have specialized experienced tutors to assist students through test preparation for competitive exams such as ACT & SAT. Our learning center in Palos Heights, IL focuses on each subject area (English, math, reading, science, writing) separately and works with your child to improve his performance in sample papers relatively similar to actual exams.
Apart from it, we also cover specialized tutoring for core science subjects like chemistry, biology, and math. Expert tutors for other subjects such as physics, literature, and other languages can be provided upon request. It is essential for your child's bright future that you don't overlook these as college admissions are fairly based upon them in large aspects.
Learn more about our teaching process for each of the subjects that we provide our tutoring services near Palos Heights, IL.

Hiring a tutor can make a world of difference to a child who is struggling.
But, it's important to be realistic about what the tutor can do. They won't be able to get your child caught up overnight.
Be patient and willing to give the tutoring center space so they can help your child and work at their own pace.