As anyone who picks up the morning newspaper or scans the internet for news pertaining to education in the Chicago Ridge area can attest to, a lot of students are having trouble learning and succeeding in schools, both private and public. In the areas of math, science, reading, comprehension, and writing, test scores are diving. In more complex topics, such as algebra, physics, chemistry, and biology, the results are even darker. On top of that, ACT preparation and SAT preparation are often taken, but those test scores are not looking much better, even with this being true.
Cedar Tutoring Academy knows how to change that. Chicago Ridge has some of the brightest students in the nation; they simply need the kind of one on one attention that we offer. When that happens, math scores rise, writing and comprehension skills soar, and even frustrating topics like algebra and chemistry are not so stressful any longer. We have levels of help to be offered from kindergarten to elementary school, all the way to middle school and high school, too, so no one is going to be left out.
Not only are parents and guardians rushed in today's hectic world, but education standards today are so very demanding that, in most cases, the parent doesn't fully grasp the topic themselves. We know that many parents have not divided anything by "x" in a very long time, and we are here to help with that. When schools, even private schools, let some student's fall between the cracks, we lift them up and give them the tools to succeed, thus making our tutors some of the most in-demand throughout the Chicago Ridge area and well beyond.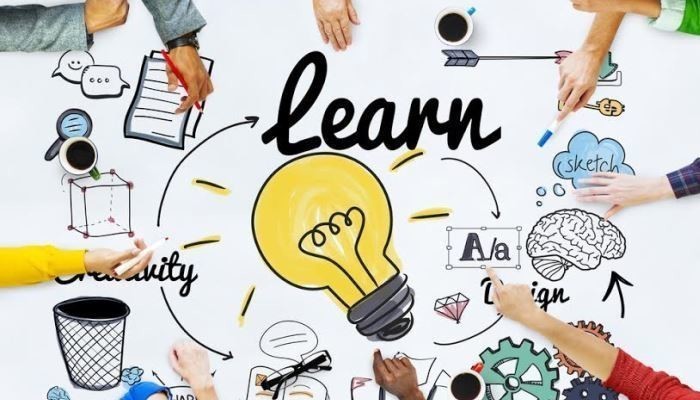 Signs Your Child Needs a Tutor
So, with all of this being true, how does a parent to know that their son or daughter needs a tutor? Our learning center nearChicago Ridge have found that each student has certain areas where they excel and others where it seems that hurdles can seem endless. The students who have the most trouble, for the most part, are those who have issues grasping only a few subjects. Their grades may be great except in these one or two areas. However, in time, the weight of trying to stay current on these problem classes (oftentimes math, biology, chemistry, or writing) can pull time away from all of their workload, and soon, all grades plummet. When this happens, even classes that once said A's and B's start reversing.
Parents can only supervise so much and if either their time or knowledge of the subject at hand is extinguished, the student is likely to encounter a plethora of problems. This is an issue that many students in the Chicago Ridge area face, and one that we can eliminate. Our teachers are familiar and up to date on everything from modern chemistry to the standards of "Common Core" demands. These nuances can be challenging for many to understand and our tutors make overcoming such obstacles much easier.
Best of all, this won't eat up all of a child's time and cause the student to suffer even more. As a matter of fact, we have unparalleled results when it comes to not only success but time management. Students see results with our methods after only two or three one-hour sessions per week! This leaves plenty of time for football practice, ballet, and family pizza night. There is no reason that getting good grades to need to mean missing out on being a kid. Our staff understands this fully.

Services We Offer
Cedar tutoring uses an "Active Learning" program that helps almost every child in Chicago Ridge and surrounding areas who contact us. We take classes like math, writing, algebra, chemistry, biology, and other topics and create a simple, easy to follow the pathway to better grades. We don't spend time teaching children to only take tests, but rather, we take the time to teach them how to learn. Each child is different, and we can spot what makes each child bloom.
Part of that comes from our dedication to one on one learning. Our teachers are never engaged with more than three students at a time, so we can easily answer questions and give learning techniques in a way that is simply not possible in a classroom, even a small classroom. Since our teachers are all franchise owners, we know the local Chicago Ridge curriculum better than anyone else. Our tutors know many of the teachers in town, a fact which gives our staff a tremendous amount of insight that even parents do not have.
To the students of Chicago Ridge and the local area, we offer the much-needed help with math tutoring, science tutoring, reading tutoring, writing tutoring, chemistry tutoring, biology tutoring, and algebra tutoring (to name but a few topics) and we do it in a way that makes learning much, much easier. Students often look forward to going to school a lot more after just a few sessions. Once the good grades and praise start coming in as a result of our system, learning is all but assured.
Our tutors can spot the need of each student and our years of experience make catering to each learning style much more conducive to a positive outcome. We like to say that since we are a teacher-owned center, that our tutors are professional learners themselves. We can give a free diagnosis and, from there, we can craft the best way to help any student in the Chicago Ridge vicinity. It is what we do best.
While addressing that experience, it should be noted that our tutors have a master's degree in their topic of specialization, a fact that separates our staff from any other in Chicago Ridge area.

Contact us Today
Contact us today to see how we can help your child improve in school and beyond.