WELCOME TO
CEDAR TUTORING ACADEMY!
Cedar Tutoring Academy® strengthens your child's academic abilities in reading, writing, science, and math by efficiently focusing on each student's individualized academic needs and by effectively targeting their weak areas and spending quality time developing their abilities in those areas. Our renowned methods help your child foster a love for learning while giving them the tools and confidence to perform at their best.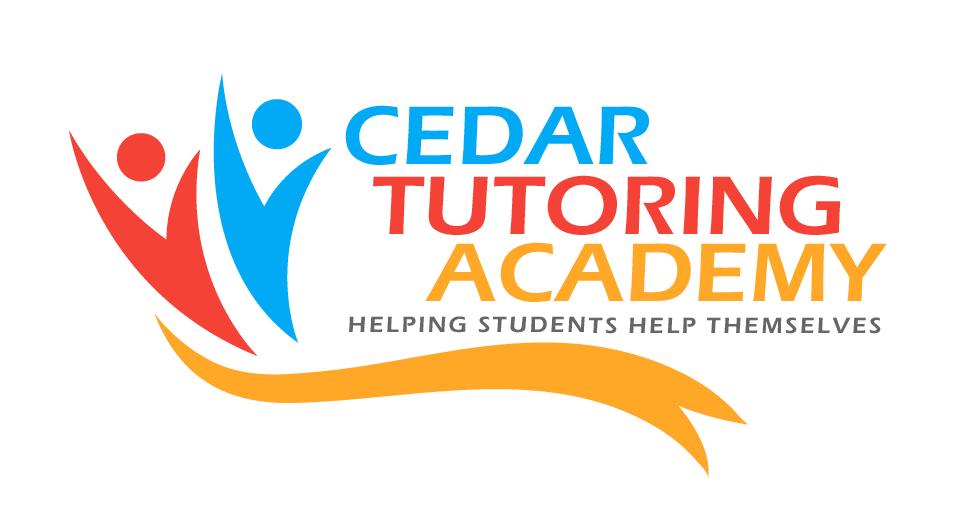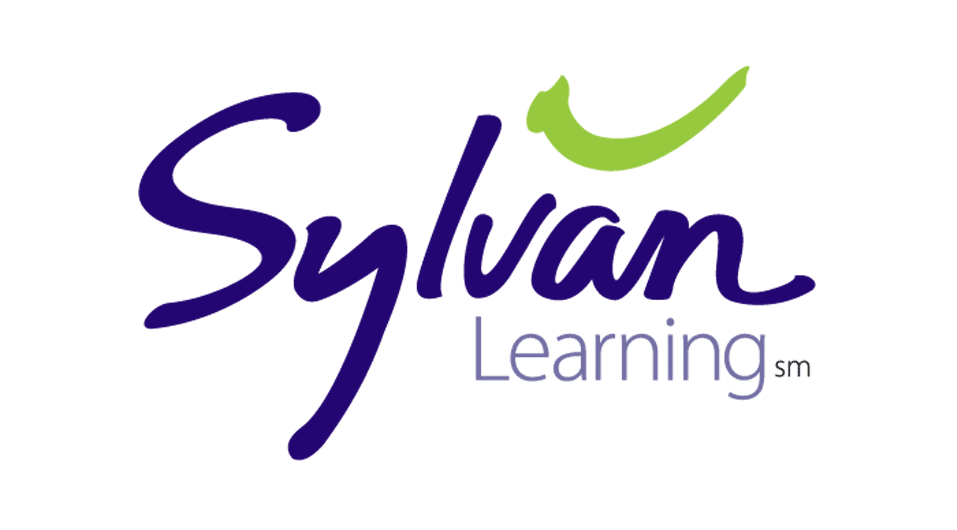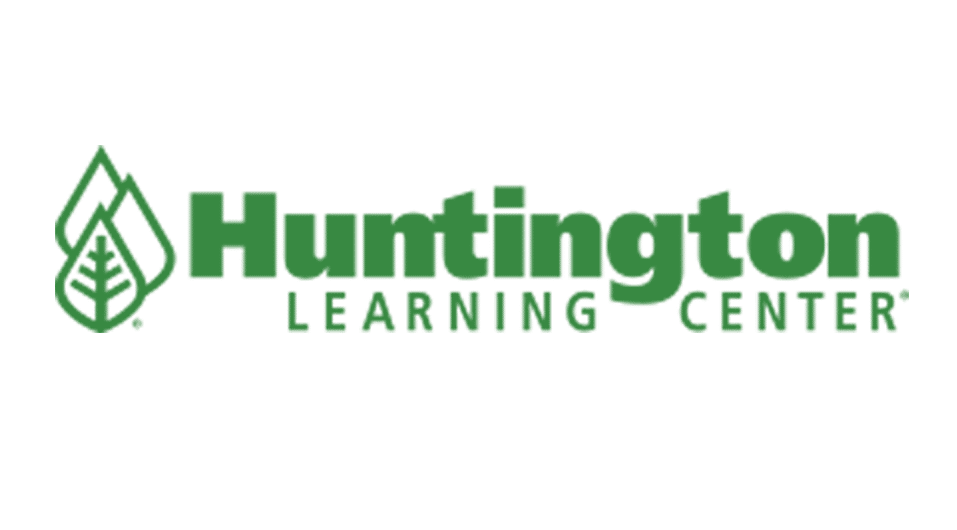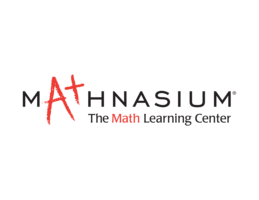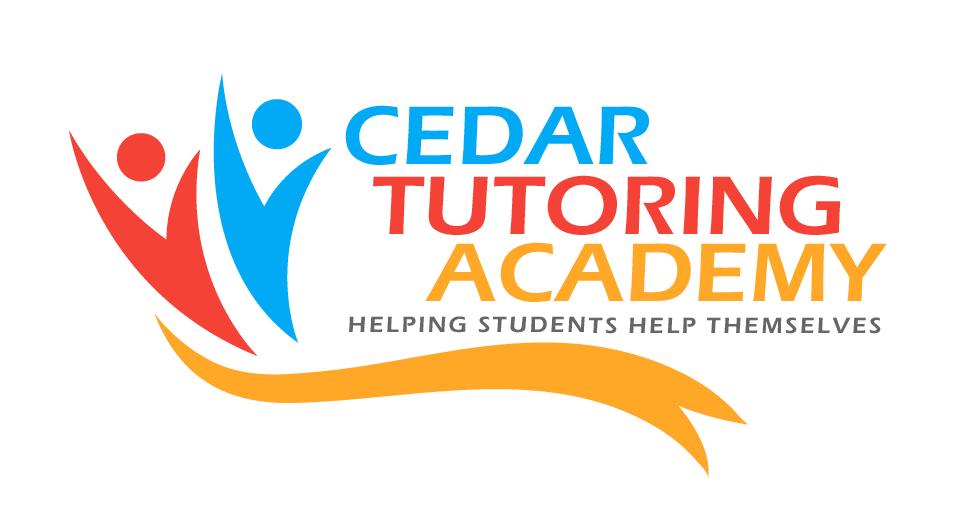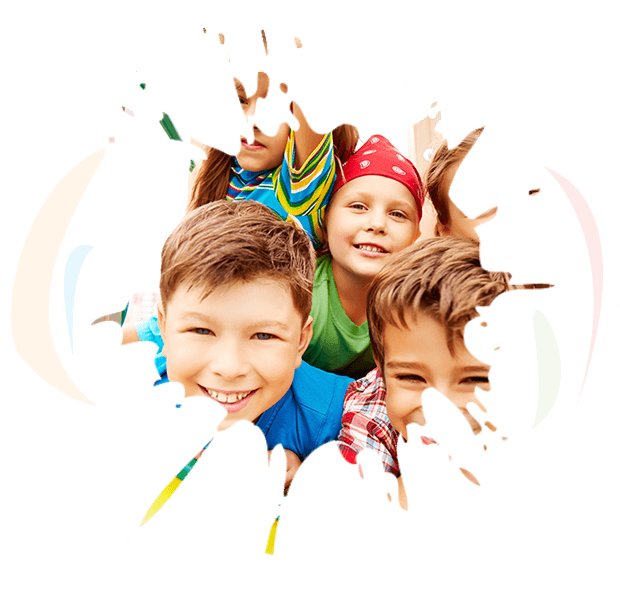 Top Ten Reasons Why Parents Choose Cedar Tutoring Academy
We Deliver Results


Celebrate your child's greater academic success and higher confidence at school.


Nearly 10 years of experience in aiding hundreds of students in reaching higher levels of academic success.


Celebrate correct answers, improved test scores and impeccable grades.


Cedar is teacher owned and not a franchise. We take pride in what we do.


Your child will remain with the same tutor to allow this relationship to thrive, grow and to allow for easy tracking of your child's progress.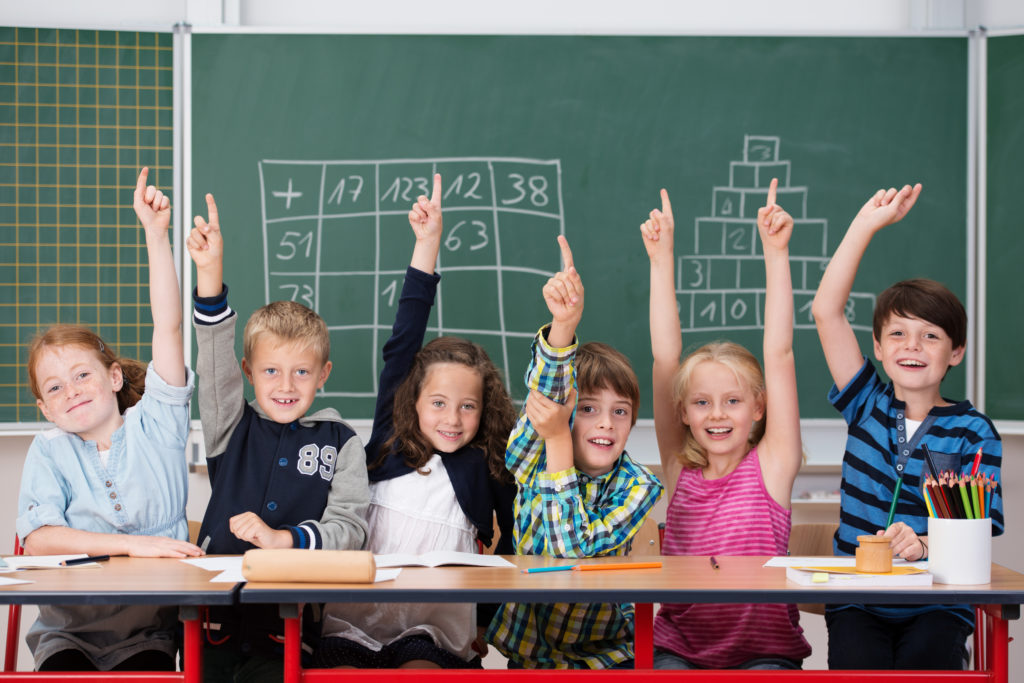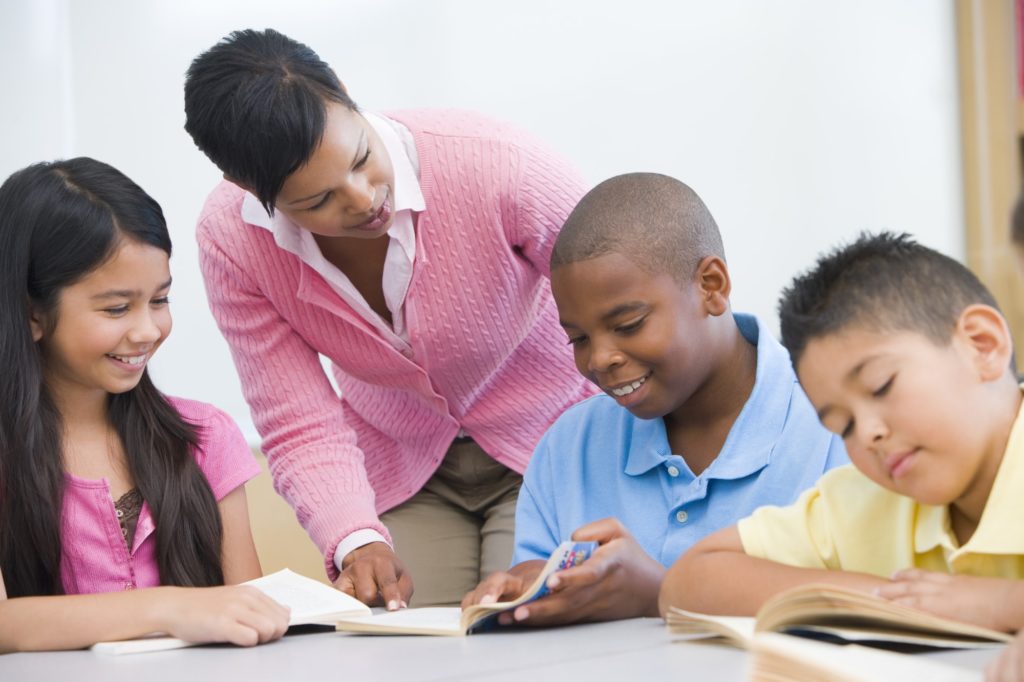 We Are Affordable


Our monthly plans are very affordable and family friendly compared with those of competing tutoring agencies and private tutors.


Cedar provides you with more services for the same cost. Professional and qualified teachers, School District matched syllabus, and best of all, visible results.


Cedar pays off. Parents availing Cedar's services will tell you about our programs being worth every penny you spend since we provide best results.
We Are Teachers (Not Tutors)
We are familiar with local schools' syllabi so our programs match those lessons taught at school.


We provide assistance for nearly all subjects to cater to your child's changing needs.


We are skilled at developing teaching strategies and explaining concepts suitable to your child's needs to ensure that your child's academic skills and confidence increases (and stress is relieved) and thus creating an engaging and motivational atmosphere for your child!


Our teachers are handpicked for their expertise, intelligence, and experience with teaching and mentoring children.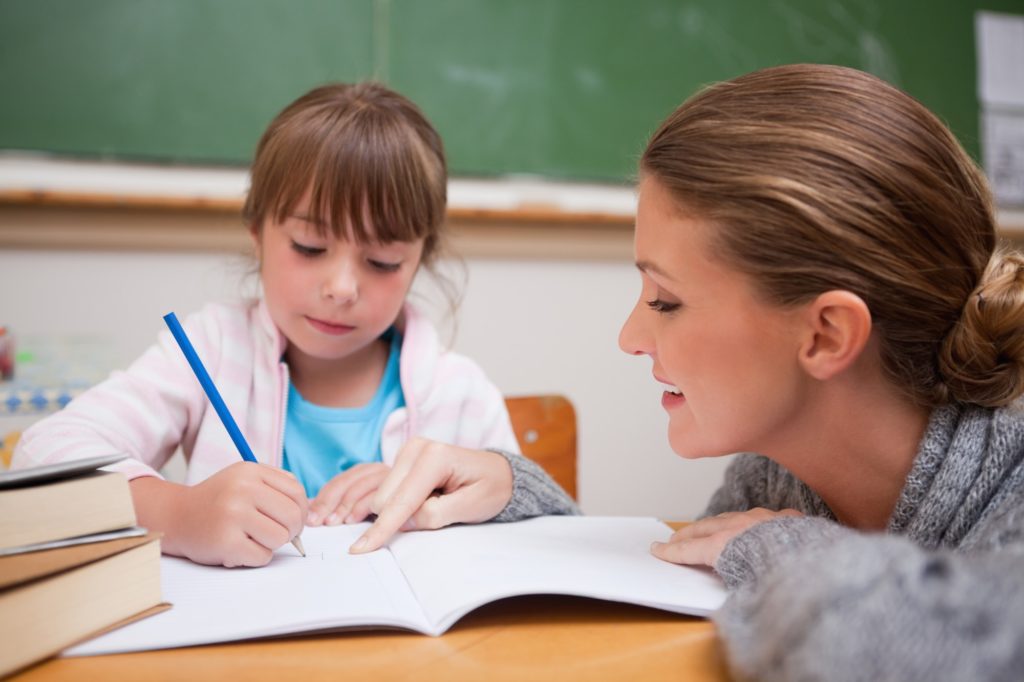 What Your Neighbors Say About Cedar
After a year of remote learning I was highly concerned with my second grader's reading level. I enrolled him in Cedar Tutoring and he has reached and surpassed the reading level necessary for his next grade. The center is also flexible with his tutoring schedule which allows me the opportunity to manage around my work schedule.

This place unbelievable the owner asma was so nice my kids love the place I gave her 10* thank u keep up with the good work

I love how caring and professional Cedar's staff. In addition, I appreciate the center's open door policy and how they are very accessible and understanding. My son loves coming to Cedar to enhance his reading skills and his confidence towards school. I'm so thankful for the extra spark of happiness that you've helped to bring out of our son. Keep up the great work!

I am very pleased with the Cedar tutoring. My grandson is improving in school. The staff is warm and professional. When my grandson had to meet with the staff at his school, Cedar sent a representative to attend the meeting also. I really appreciate the support. Highly recommended for math tutoring and english tutoring as well.

Cedar has helped my son gain confidence in his abilities. He loves going to cedar even after a long day of school. We are very happy with cedar and the progress we are making.

In just 5 months, both my son and daughter improved 25 points or so each on their standardized testing for reading, dramatically reaching near or to grade level. One of their teachers at school attributed the increase to the tutoring. Both my kids, after initially complaining, enjoyed going to cedar for each session.

Every staff member at Cedar tutoring is 110% invested in my son to improve his reading level and overall academic success! All questions were answered, and a learning plan was set right from the beginning. Timely reviews of his progress keep me in the loop! Worth every dollar!! I highly recommend!

In February 2019, I enrolled my second-grader niece, Ke'Iko, in Cedar. Our family's concern was for her struggles with reading. Although she was in the second grade, she was only reading at a first grade level. Her second grade teacher, who had expressed concerns about Ke'Iko's reading skills since the start of the September 2018 school year, was seriously considering not recommending my niece's promotion to the third grade for the upcoming September 2019 school year. That possibility really upset Ke'Iko. No matter how hard she tried, and despite extra help from her parents and teacher, my niece's reading skills were not significantly improving. I knew something more had to be done! My only regret is the fact that I waited so long to finally reach out to Cedar.Months before, I had gone online to research the many tutoring options and I found information about Cedar. I was impressed with what I learned, and shared my findings with Ke'Iko's parents. They agreed that we should contact Cedar to discuss my niece's needs. Cedar set up an appointment for assessment testing to evaluate her strengths and weaknesses, and to recommend a plan of action. Along with Ke'Iko's parents, the decision was made to enroll her in two 3 one-hour sessions per week. Cedar assured us that they could help my niece, and Ke'Iko was excited to begin. After a few weeks, Ke'Iko's second grade teacher began to notice an improvement in her reading skills. Fast-forward approximately 3 months to May 2019 – my niece is now proud, and is making steady progress! She loves reading, has a library card, and regularly visits the library to check out books. No doubt, her improvement is due, in large part, to the efforts of Cedar. Thank you to Asmah and all the teachers and tutors there. They really care. Our family is very pleased with Ke'Iko's progress. She currently still attends cedar each week, and we look forward to her continued improvement. We highly recommend the cedar tutoring. They are totally dedicated to ensuring your child's educational success! THANK YOU. As Ke'Iko would say, "You rock!

My son love the place and the teacher, they are very good and nice.

Cedar is wonderful. We couldn't be happier with the knowledge and confidence our child has gained. We couldn't be happier with the results.

Highly recommend Cedar. Very friendly staff. Always there to help. Great with the kids.

The staff are wonderful. We used their tutoring services and ACT Prep class and felt both were very helpful They are very flexible if you need to change your appointment which is very much appreciated.

My daughter has been going to cedar to improve on her math since the end of Nov 2018 I believe and here it is now may and her grade in math has already improved it actually had gotten better in February, she has more confidence in her overall self and work thanks to cedar, Keep up all the good work to all of the staff, and thanks for helping with my daughter.

Cedar tutoring is the best! I have seen many students experience success in reading and math because of their fantastic staff! Their leadership and support show through the success of the students. It is easy to see this when they return to school leaps and bounds ahead!

As a parent I wanted to find the *Best Fit* for extra help for my daughter. Cedar tutoring has everything I was looking for in a tutoring center. All of the amazing teachers/tutors are professional, polite, and positive. My daughter looks forward to attending her sessions and always leaves with a smile and feeling positive about her progress.

My son is a little more motivated about school since he started! I look forward to seeing how much he has improved.

Turned to Cedar after trying other tutoring methods with my daughter. Best decision I've made and best money I've spent. She is grasping the concept more and more with each visit and her grades have improved. She is more confident as well. I would definitely recommend!

We highly recommend cedar tutoring. The staff develops a focused plan for each student that is appropriate for their level and needs. They promote a positive learning environment and help students strive to reach their potential.

I have 3 sons who have all benefited from the tutoring instruction at cedar tutoring. My son who is entering high school benefited from an individualized program he tested into, Algebra reviews and reinforcements and homework help. My middle school son was having struggles in math and the staff at cedar accommodated him so that he could be successful. He has also enjoyed the summer STEM camp! My youngest son loves math and wanted to be challenged. So, they placed him in a program with instructors that would challenge him. I am so appreciative for the personal connections they made with all 3 boys. I came to cedar from a friends recommendation and we are so glad we did.

My child has been enrolled in cedar tutoring and he has greatly benefited from it. He is much more confident in his reading and his vocabulary has improved. The staff is very friendly and professional and meets with us at regular intervals to go over the progress. The small group environment makes it a great learning place!

The approach at Cedar tutoring is very focused on what you need, so you don't waste money and your child doesn't waste time. Perfect fit for my daughter who needed ACT tutoring on specific areas in a limited amount of time. I never felt "locked in" to a program, and they were very flexible and open to any change of course we felt was needed. The staff is super friendly and very well qualified. I couldn't be happier with our experience (and, by the way, my daughter's ACT scores went up!!).

My son attended the ACT program and is doing well. The small classroom environment and the materials are fantastic. What a great opportunity for learning. Asmah and her staff are caring and concerned, and truly helped my child succeed.

The staff is totally committed to the kids. It's a friendly, supportive environment. My son, who is 10, loves coming here! I feel like he's getting the math help he needs. Asmah, the center director, is the best!

Extremely friendly and helpful Director, excellent tutors, and there is points reward system for prizes to help motivate kids.

My 8 year old daughter just completed her first 4 sessions with Cedar and is loving it.

My first session there was amazing. My instructor made sure I picked up main points and key strategies for tackling the ACT. The staff is super nice and flexible in working with me and my family to schedule convenient times for tutoring.

The STEM camp was very fun and the instructors were amazing. I highly recommend sending your kids.

Cedar is an excellent place of learning. It is lots of fun. All the staff are awesome. What I like about Cedar tutoring is how nice everyone is. Our son have been using Cedar for the past 3 months for math and english tutoring and has improved tremendously since then.

I have heard several good things about Cedar. My 7 year son has only been 2 months at Cedar and we have noticed a huge improvement with his English reading as well as his attitude towards his school work. Can't wait to see his next test mark.

Phenomenal tutors and staff. Very good math and science tutoring. Worth every penny.

I like individual approach tied specifically to the needs of your child. I also like the way how program structured, and frequent progress reports make it easy to see how child is doing. Thank you Cedar tutoring

Cedar tutoring is a wonderful tutoring center. They are very professional to take care of your need, your schedule and your concerns. The director and the office are nice to communicate, and the teachers are good at keeping students working on their own pace and challenge them properly.

Our daughter has always struggled with math concepts resulting in a hatred for math and a lack of confidence in her learning abilities. Her sessions at Cedar helped take away that hatred and actually enjoy math. Her confidence level soared and her math grades and ability to LEARN what she is being taught has improved immensely. Cedar's program helped Olivia beyond our expectations. The entire staff was amazing and Olivia actually looked forward to her sessions.

My daughter was a D/F student last year. I got her into the math program at Cedar tutoring and within 3 months, she went from a D-grade student to a A-grade student and since then she has kept that grade! Well worth every penny!

Mommy, Math is FUN!" This mommy is crying tears of joy! Thank-you Cedar Learning Center!

I have been so impressed with how well the tutors at Cedar tutoring in Orland park have worked with my grandson! Everyone has been so patient and encouraging with him. The progress he has made working with Cedar during the past few months has been the key reason he is doing much better this school year. He has more confidence in class with all the skills he has improved on or mastered, and by using his new study skills. Cedar have been very helpful in math and reading tutoring. The environment that the staff creates for the students makes learning fun and exciting. And because of that, my grandson looks forward to going each day! Thanks to all the staff at Sylvan!

We have been using Cedar for over 4 months now. I have seen a vast improvement in my son since then. He is much more confident and doing so much better in school. Dr. Asmah and her staff are very nurturing with my son and invested in his success. We will remain faithful clients!

My children go to Cedar and I only have good things to say about it. Good teachers, a great learning center, and very helpful in tutoring reading and math

So, it has been several months since I enrolled my son Adam and Mohammad in after school sessions at Cedar Academy. At first, I remember attending the open house and instantly fell in love with the school. They offered a free placement test and really seen where my children can use a little extra help. I was offered a discount package for the first month and ever since I have been please. They are very professional and E-mail weekly reports for each child and session to explain everything going on and where my children's weakness and strong points were, and what area of weakness they worked on. Their rates may seem on the higher side, but it is still very competitive, but you get what you pay for. They also helped build self esteem and confidence in my son Mohammad, and that to me is priceless and worth more than the good grades he will receive. Even if your child is a great student, they can become even better with Cedar. Thank you Asma, and the entire staff!

I recommend Cedar Tutoring without reservation! Since my son began working with Asmah (one of their tutors) a few months ago, his reading has improved significantly. His NWEA assessment score shot up 20 points in just 3 months. The instructors there are amazing! They genuinely care about the kids they work with.Sometimes as a parent it's hard to get your child to focus on studying or getting them to do extra work. Cedar provides a school like setting in which your child can better focus and work with someone trained in teaching.Great and affordable tutoring!! I will continue to bring my son here.

I am a software engineer while my husband is an IIT Grad. You would think that we would be the best people to train our kids in math, but after sending my daughter to Cedar in worth, we have realized that kids learning is not just a function of the teacher's knowledge, but also the style of teaching. I like the intuitive and easy way that instructors at Cedar teach the basic concepts. I'm happy with the results and would highly recommend this place.

Great place my son enjoys going to tutoring at Cedar for 7th grade reading and math.

Working with Cedar has been such a joy. My 9th grader is feeling more confident than ever. We moved and she was a little behind in Math and science and now she is excelling. I recommend this program to anyone, they have great math tutoring and science tutoring in palos heights area.

Our Grandson's experience with Cedar has exceeded our expectations. He has finally gained some confidence in his ability to do Math. He no longer says that he is "too stupid" to even attempt 5th Grade Math. He participates more in class than he used to, according to his teacher.This new found confidence isn't displayed just in Math! It is beginning to carry over into other classes as well. Thank you Cedar. We highly recommend cedar tutoring for math tutoring in oak lawn area

Cedar tutoring has been so much fun for my 3rd grader and 7th grader. They love going there, they have never said they don't want to go anymore The way they teach math and reading to the kids is fun and entertaining for the kids. I would recommend this program. best place for math help and reading help for elementary school and middle school students.

Thank you Cedar Tutoring for helping my daughter finally regain her confidence in her school work. My daughter is very intelligent but she lacks in motivation and confidence. I don't know what the tutor in cedar did to change this in her in just a few weeks! The tutor must be very skillful and has a lot of experience and knowledge of how to strengthen skills in students lacking some potential in school. I am not surprised as well because the director of the center used to provide my daughter with private tutor for a little amount of time left of the school year last year so I knew I wanted to find her again and continue her approach with students. Cedar tutoring not only helps with homework and studying strategies, they also allow the child to find themselves within them. She now comes home from school happy and opens her books on her own and confidently finished her work with ease. She loves going to tutoring because she always tells me how much the tutor encourages her to keep up and tells me she feels very comfortable around all the staff at cedar. I would highly recommend any parent who is finding extra help for their child to look no further. Cedar academy is very professional and affordable!

I am so impressed with Cedars Tutoring. My two junior high sons have been going there and have been doing great. They never fuss about having to go and are always motivated! The staff is very professional and understanding. They make sure each kid is taught using their own learning style which is exactly what they need. Upon registering them they took a close look at their map scores, took placement tests and their report cards to make sure they know their area of improvement. Then every week I get an update of their performances. Seriously I can't say enough good things!

This had been the best investment for our family.We have a 5th grader, whom has focus issues and needs help gaining independence in his studies in a timely manner with confidenceAnd our pre-k 4 for enrichment.The staff is excellent. My children look forward to coming here for the prizes they EARN and of course to have the rest of their evening to relax.In just 4 weeks my son has pulled his grades up a letter grade, has more confidence in his execution and overall attitude change in regards to homework and studying.As parents it was hard to keep the focus with our son. The authority is different. So! If youre thinking of joining, DO NOT HESITATE!Cedar provides a clean, healthy, safe fun environment for learning. We are looking into summer enrichment as well for both of our children.

Asmah is such an amazing tutor. She works so well with my son and he really enjoys coming every day after school. I most definitely recommend this tutoring center to other parents! They're patient and help the children grow. It also gives them the one on one attention they're not able to receive at school.

I'm so pleased with Cedar Tutoring. They are very professional in their work and have helped my son improve with his school work especially math. He enjoys going there and his grades have improved tremendously. I highly recommend this place!

Cedar Tutoring is very professional and has tools that will first get your kid to feel comfortable, feel good about themselves, and then become confident. I really saw a change in my daughter. It was like night and day. I also felt that it was better than finding a regular tutor somewhere else because Cedar will first assess your kid and then, figure out the specific areas that need work. I feel it is a more efficient way to get the best help. My daughter has made an overall improvement in her targeted subjects of reading, writing, and math over the last 3 months. I will continue to send my daughter here, and look forward to her continued success. Lastly, I was very happy to see the staff reaching out to her teacher to see what areas of opportunity still need focus, and which have improved to gain an actual assessment of productivity.

We Absolutely Love Cedar Tutoring!!! They have helped my son feel more confident in his reading. Everyone is so friendly and willing to help always.

My daughter loves going there. We have seem a lot of improvement in her reading ever since she started.

We could not be happier with the high quality tutoring provided by the professional educators at the Cedar Tutoring Academy. Their initial assessment processes, their structured teaching/learning sessions, their ongoing monitoring, and their VERY effective (and fun!) rewards and recognition program are all well designed and executed. Thank you!

Best tutoring service in the southside by far! My family shares hours between multiple tutors and subjects (Math, Science, English, ESL). We are all super pleased. Prices were half the cost of the other companies we found and the tutors are awesome. Definitely recommend!

Excellent, friendly, qualified educators; very happy with this tutoring center! Great emphasis is made in ensuring each learner gets the attention they deserve and that progress is made with each session. The monthly progress checks are helpful as well. I highly recommend this center

Awesome place, great staff. Everyone here is attentive and patient. Our daughter is still excited to go even after a month of three days a week. Her reading skills have improved dramatically. Her critical thinking and math skills have improved too. We highly recommend cedar tutoring academy to friends and family,….strangers too!

Very good tutors. Able to help me with all my problems and questions. I would definitely recommend them. Very flexible scheduling available also

Great Experience. Customer service is very good, quality of interaction and professionalism both very strong.

The teachers are very kind and knowledgeable! My daughter's grades improved tremendously. On top of that, the head director, Asmah, is also nice and very accommodating

I highly recommend this company for prep tutoring for tests. I felt they were very responsive and personable. Asmah is the best tutor! My daughter actually looked forward to long math sessions! And they are flexible not rigid like other places. Worth every penny!

Great tutors; very knowledgeable and very helpful. Thank you