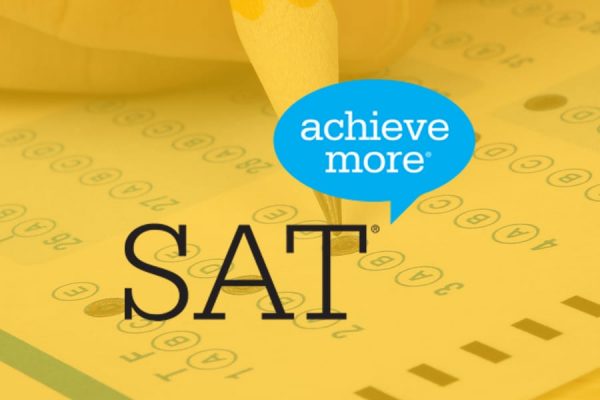 EXAM PREP TUTORING FOR THE SAT

Scholastic Assessment Test known as SAT is one of the most vital exams any student wishing to enter college or university will take. This test has four compulsory sections and an optional section comprising of over 20 subjects. It evaluates applicants' performance in Math with no calculator, Writing and language, Reading, Math with a calculator, and Essay (optional).  There are seven times in a year when students have the chance of taking the test. March, June, October, December, November, May and January. Most students ahead of their Senior years will opt to take the SAT exam and will mostly do so in the spring. Others in their senior years might repeat the test during the falls.
There are students who while in high school will strive to attempt the test in their first and second years. It gives them familiarity with the process and helps them better prepare if they fail. Cedar Tutoring is not here to help you to repeat but to excel. We are here to ensure you make the most of this opportunity!Cedar Tutoring is here to ensure you make the most of this opportunity!
Gain Admission into The University of Your Choice with An Amazing SAT Score!
Have you ever sat down and listed out all the universities or colleges you want to attend? If yes, then you will most likely notice that many tertiary institutions require a high SAT score for consideration. Hence, without an excellent GPA, a low SAT score will only deter you from being where you want to be.  However, regardless of how high or low, your GPA is if you can secure a high SAT score you have a better footing. There will be loads of opportunities waiting and the chance to get into your desired school.   
This is what Cedar Tutoring Academy is here to offer you. We want to help you save time retaking, clear your anxiety. Help you to focus more on winning than the fear of losing. Hence, taking all the negatives away and placing the positives. We have been helping students for over 10 years now and have built our reputation on excellence and proven results.
Our SAT prep is peculiarly designed to give students the advantage. It runs on flexibility and tailored service. We are here first to diagnose then improve on your weak points. We do this through a streamlined focus on your academic needs and spending quality time satisfying those needs. At the end of our tutoring, our students are left strengthened, focused, confident and ready to engage in the competitive field. We are willing to do the same for you.
With us, you will be able to meet all SAT demands, obtain your dream scores, and garner new essential skills for continuous growth. Our SAT prep program will boost your confidence and academic strength. It will help you master the right test-taking strategy to excel in all your future tests. It will improve your ability to handle heavy tasks and manage your time efficiently. Also, it opens doors to exciting opportunities like scholarship!
Let's join hands now and get you that college you are after! Call or register now!
10 Benefits of Our SAT Test Prep
1)

Acing your test with flying colors!
2) Rapid growth through tailored learning
3) Getting the opportunity to attend your desired university
4) Learning from knowledgeable teachers who actually teach and care for your academic goals
5) Boost your confidence and eliminate fear
6) Go fully prepared and ace your test!
7) Turn your weaknesses into strengths
8) Modernized learning approach for more productivity
9) Prepared for real-life test and academic experience
10) Convenient sessions from afternoon to evening to meet your preference.
Cedar Tutoring SAT Prep Programs
Cedar Tutoring is all about flexibility, excellence, and tailored service. Are you looking for tutoring in all courses? Do you want a general overview of all you have to cover? Or want to focus on a specific subject? Whichever you need, we are here to provide in the most excellent and impacting manner. Hence, we have created specific SAT prep tutoring programs to meet these needs.
Extensive SAT All-around Prep
In this program, our teachers will examine you to discover areas that need significant improvement and revisiting. This prep package is our most exhaustive SAT prep. It has been designed to ensure that all who approaches it garner excellent results and personal skill development.
Due to the nature of our All-round Prep the duration for each student who approaches this package differs. Also, the curriculum prepared varies among students. Both aspects of this service are solely dependent on your personalized needs discovered through our periodic evaluation.
We have a low student to teacher ratio which allows our teachers to fully embrace and utilize our individualized approach to improve our students.
As you frequent our learning center in accordance with your selected schedule, our teachers will educate you based on your personal needs. They will also organize proctored tests, result discussion, homework, and class assignments. All these are selected and timed carefully to improve your learning and skills further.
Results obtained from any exercise you are asked to participate in allows us to know what other areas need more attention. This way, we indeed provide excellent advice, lecture scheme, essential skill development and significant improvement to all our students.
Are you familiar with some subjects' areas but still need assistance in others? There's nothing for you to be worried about. Our Single SAT prep program is here for you.
From Math tutoring, reading tutoring, to language tutoring, our applicants have the chance to select the subject that is most difficult to them. We will take our time in tutoring you in the course chosen to bring mastery over it.
Cedar Tutoring Single SAT prep is a short-timed program that is packed with tremendous improvement. Our students master how to best their exams, develop a new love for the course, and acquire the required skills to continue winning.
There will be instructions, homework, tests, result discussions and more in this service. All these will help to ensure that whatever you learn stays with you.
Do you want in on what we are offering? Go ahead and make that call or click the button now to book your free consultation now!